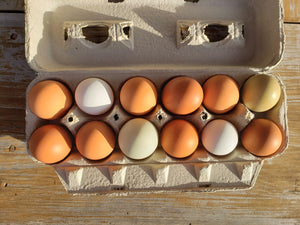 No shipping available for eggs. Currently offered through on farm pickup. Purchasing eggs online will reserve your eggs for pickup.
One dozen pastured eggs in a variety of colors. We currently have mostly brown, but some white and blue. We strive to make every dozen beautiful.

Hens are rotated onto fresh pasture and fed a diet of non-GMO, soy-free, corn-free grain.