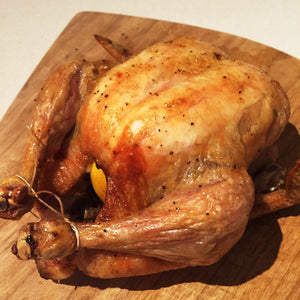 Pastured chicken fed a diet of non-GMO grains with no soy or corn.
No organs included with whole chicken. These are frozen. Very economical way to buy chicken. Roast it up in the oven (or instant pot is my favorite). Then save the bones and make your own chicken stock. Throw in some chicken feet for added collagen.
Only available for local pickup.